Today I'm providing links to over 300 Christmas crafts to do with you kiddos.
Most of my "treats" in our Advent Calendar are activities. Here are some of the ones I am doing, plus a list of a bunch more to keep your kiddos (and you) busy during the month of December.
Snow Globe via
Martha Stewart
Go HERE for 30+ Christmas crafts for kids by Martha Stewart.
A Sock Snowman via
About A Mom
Hand Print Santa via
Crafty-Crafted
Pom-pom Christmas tree via
Kaboose
Go HERE to see 80+ Christmas crafts for kids at Kaboose.
Candy cane heart via
Activity Village
.
Go HERE for 50+ Christmas crafts for kids at Activity Village.
Handprint Christmas tree via
All Kids Network
.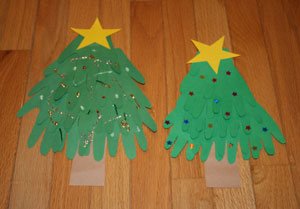 Go HERE for 20+ crafts at All Kids Network.
Angel ornament via
Amazing Moms
.
Amazing Mom has 20+ crafts HERE.
Light bulb Santa via
Kinder Art
.
Kinder Art has 60+ activities and crafts for kids HERE.
Stained glass jars via
First Palette
.
First Palette has 30+ craft ideas HERE.
Candy car via
Busy Bee Kids Crafts
.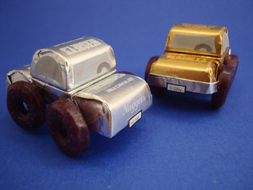 Busy Bee Kids Crafts has 35+ more crafts HERE.
If those aren't enough to keep you busy, then check out these boards* on Pinterest:
*If any of these boards are yours and you would like them removed, please let me know in the comments.
In the next couple of days I will show you some of the crafts I am doing with my 3 yr old. We haven't gotten a lot done this week because we got a dog and she is getting all of Jax's attention. He doesn't even want to do "crabs", AKA crafts.
Thanks for stopping by. If you have a favorite list of Christmas crafts for kids, please leave the link in the comments.
Natosha