Hello all! Here is what we are having at our house this week. Just click on the blog names to find the recipes.
Poppyseed Chicken via
Sew Caroline
. This is her picture of the finished product: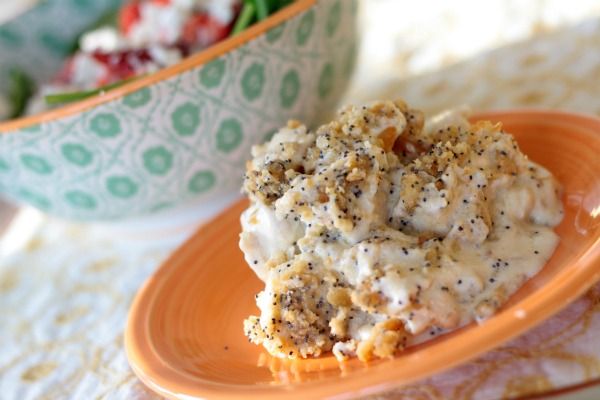 It is SO yummy! The only thing I would change, is make sure you use unsalted butter. There is plenty of salt in the crackers and you can always add salt at the table. We will have a garden salad on the side.
Balsamic Roast French Dip Sandwiches via
Add a Pinch
. The Roast recipe is found
HERE
. This is her picture:
This roast recipe is so easy, it's a crock pot recipe, and you should have most of the ingredients on-hand. I love french dip sandwiches. I serve potato chips and a pickle spear on the side.
Cheesy Potato Soup with Mini Ham Sandwiches via
My Recipes
. This picture belongs to Johnny Autry and Randy Mayor
:
We actually had this soup last week and my husband requested it for this week. It is SO good and really easy. I have a few tips I will try to blog about when I make it again. I serve the mini sandwiches on Hawaiian Rolls with mustard.
Healthified Crunchy Asian Salad via
Live Better America
. This is their picture:
I love this salad. Crunchy and sweet. I plan on cooking a chicken breast to cut up and add to the salad. We will have baked egg rolls on the side.
Oven-Roasted Sausages, Potatoes and Peppers via
Lila's Apron
. I just call this Sausage Bake. Here's her picture:
This is another EASY recipe. You just chop everything up and throw it in the oven. I love the banana peppers or peppercini (I spelled that wrong, I'm sure). I don't even serve a side with this, we just eat a big old bowl-full. I mean, c'mon, it has sausage, bell peppers, potatoes and onions. If you thrown some cheese on it you have all your basic food groups.
Well, I hope I gave you some ideas for dinner this week. I am linking up here: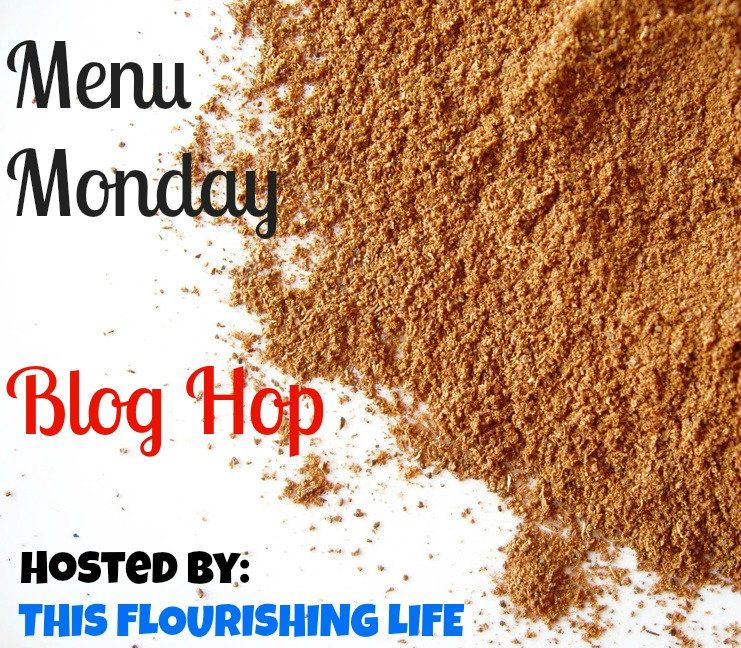 Thanks for stopping by,
Natosha